So after reading the (awesome) metas on colors and their meaning in Supernatural (and hopefully the author doesn't mind me linking here), I've tried to keep an eye out for anything out of the ordinary, particularly when it comes to Sam and all that was revealed in AHBL.

And tonight I was watching Salvation.

So we all kinda know red + yellow = demons/demon activity, right?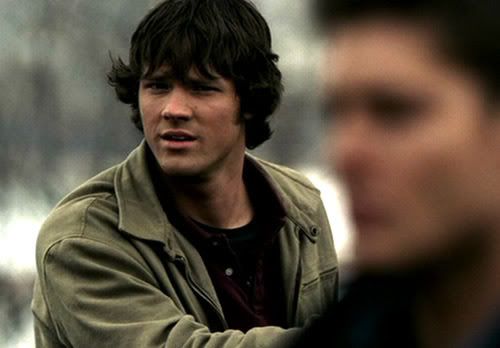 Huh.

Let's see this again: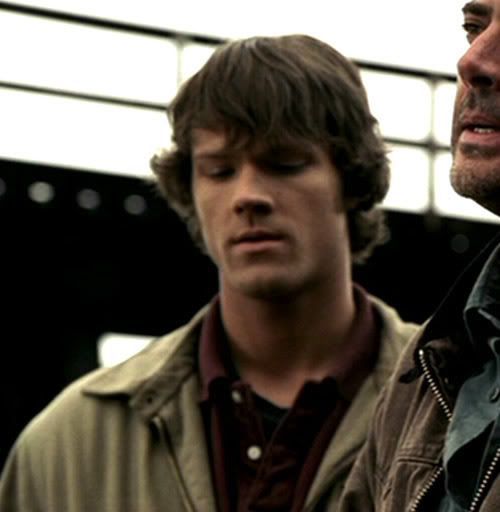 Okay, so really, it's red and a kinda light brown-ish coat.

Nah. Let's try this a THIRD time: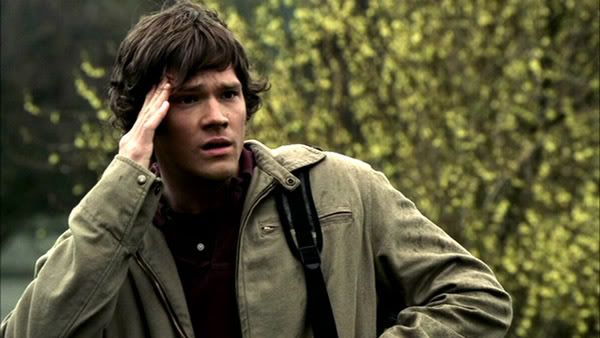 Ohshit. There's the yellow.

So even in the first season, we've been given a big old anvil about Sam's secrets. Demon blood, and on top of that, the winner of the demonic contest - whatever that's going to mean.
Keep in mind the red shirt. In SPN-verse, red means danger, right?

So how about Dean in Salvation?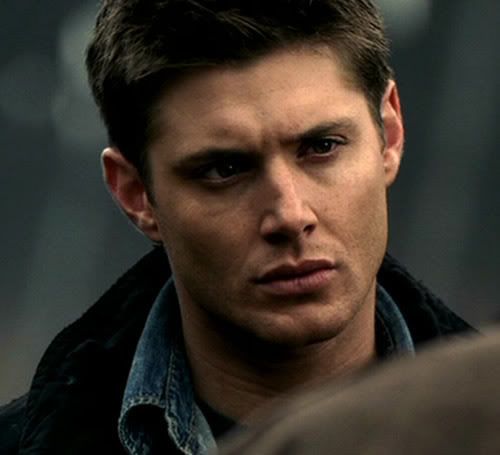 Dark blue jacket, light blue button-shirt/jacket, and underneath that a blue-grey t-shirt.

So what about blue?
According to
bowtrunckle:
Blue is between black and white which are opposing forces (good = white, evil = black). Therefore, blue is considered the most neutral of all colors. It denotes truth, intelligence, and trustworthiness.
So Dean's the smart, trustworthy one here.

Now, here's a shot of the two of them together: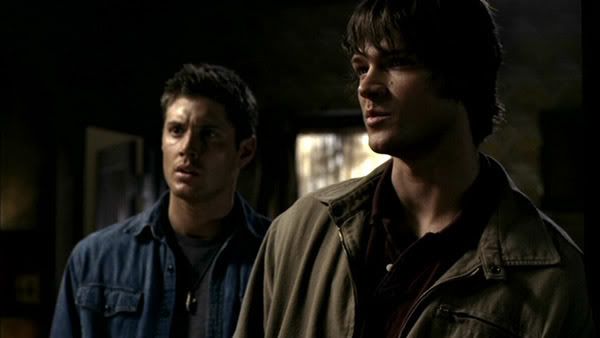 Red and blue, but at this moment of the episode, they're facing their father.

Fast forward a bit, after they save Rosie and her family. They're back at the motel room - Sam is upset/angry about not killing the demon, Dean is worried about John's absence.


Red shirt, red sheets, red light.

Dean tries to talk to him, Sam ends up putting him up against the wall: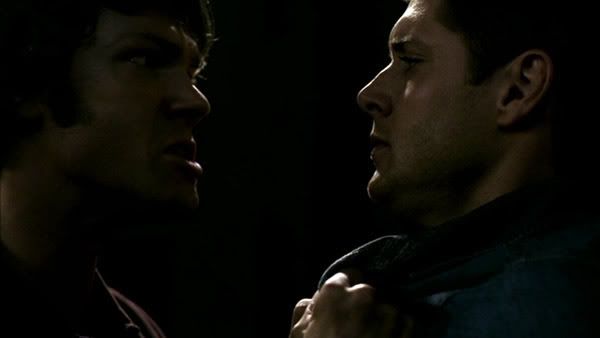 So on one side, we have red: Sam's full of rage and is being physically violent with his brother.
On the other side, Dean is up against a wall. But he's the only one who's using common sense and thinking about what's best for his family's safety. He's being truthful with Sam about his motivations and his fears.

So what happens, ultimately?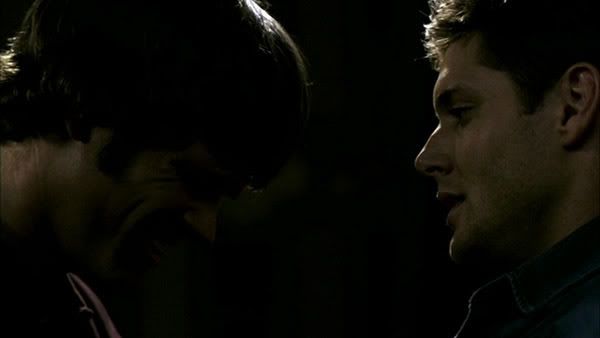 Blue wins out.

Not much of a meta but always nice to see what flies under the radar, huh?